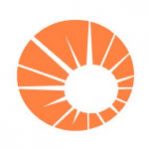 Morning Light Staff
Board of Directors

Sue Sonke
Kit Taylor,
Cynthia Miller
Cheryl Peters, CS
Karin Smith
Office Staff

Fawn Griffith
Sarah Taylor
Practitioner Advisory Committee

Cheryl Fejes, C.S.
Sally Horntvedt, CS
Cheryl Peters, C.S.
Expectant Giving
What can I bring to the table?
Have you ever asked yourself, "Why would I give to Christian Science nursing?  What does my giving have to do with realChristian Science healing, which is mental? What do I even have to offer?"  You'd be amazed!