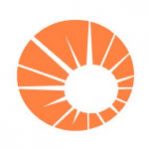 Morning Light Staff
Board of Directors

Peter Ward
Karin Smith
Heather Bauer, C.S.
Jane Hickson
Cynthia Miller
Christian Science Nurses

Karrell Dowling
Joy Miller
Elizabeth O'Berry
Candace Peagler
Florence Roberts
Office Staff

Charlotte Gaines
Sarah Taylor
Practitioner Advisory Committee

Cheryl Fejes, C.S.
Cheryl Peters, C.S.
Kitty Wilson, C.S
YOU CAN MAKE IT HAPPEN!
Your gift, received by 11/31/11, will help us earn a $5000 matching grant from The Clearway Foundation – to be used for Benevolence.
Contributions received beyond this amount will be applied to the Morning Light Operating Fund.
May we count on your help?
Dear Friends Greetings!
You'll find in this letter much of the good news we were able to share at our recent Annual Meeting. Let's start with an update from the Morning Light Board of Directors…
To begin, Morning Light Foundation is evolving and growing. You may know that additional visiting Christian Science nurse services have been introduced to Savannah, GA and the "low country" in eastern coastal Georgia. Emissaries (Board members and Christian Science nurses) from Morning Light have been visiting throughout Georgia's Christian Science community to introduce and re-introduce Morning Light. We look at these visits as a continuing conversation throughout the state, and we want no one left out. If you, your informal group, Christian Science Society or Christian Science branch church would like a visit from Morning Light, be sure to contact us. We are also, simultaneously, reaching throughout the Christian Science community for opportunities to spread the Morning Light message.
Speaking of messages…
In developing these statewide relationships we have surfaced a couple of myths about Morning Light, and we would like your help to defuse them whenever they arise. We were surprised, but grateful, to discover some misunderstandings that can be corrected about benevolence and the affordability of Morning Light Christian Science Nursing services and about patient access to Morning Light Lodge.
First Myth: Morning Light is too expensive

Individuals should feel totally at ease about asking for and having access to Morning Light's services without fear of the costs. We are on a substantial financial footing and go to great lengths to be particularly careful stewards of Morning Light's funds, one being the Benevolence Fund. Benevolence is specifically available for those who need the services while being unable to meet the full cost. Over the years, many have benefited from this fund. It is far more important that those who need Morning Light's help in healing receive Morning Light's help in healing.

The Second Myth concerns immediacy of access to the Lodge for care.

Our standard staffing model for the Lodge, based on our actual experience over 12 years, allows us to be always ready to handle one guest at a time. Since this is neither a rule nor a limitation, the staff size may need to be adjusted to accommodate multiple patients, and we may need time to make the Lodge arrangements. In this situation, we seek a Christian Science nurse to stay with the patient at their location until the moment they can come to the Lodge. Previous patients, as well as Christian Science nurses who have worked at the Lodge, agree this is a wonderful way to nurse.
We are committed to offering benevolence. We are committed to providing accessible, best-practice Christian Science nursing care. And this is why we continue to approach (1) foundations that offer grants in support of Christian Science nursing and (2) individuals who understand the vision, the mission and the need for Morning Light, and this is why we continue to joyfully connect with our primary constituency, those of you receiving this newsletter today.
With love and gratitude for each of you –
The Morning Light Board of Directors
A Practical Approach to Insurance for Christian Scientists
In the spring of 2012, Robiny Rhea of Durham, NC will join Morning Light in presenting an Insurance Workshop for Christian Scientists. Watch for further information on the date and time!
A Witness for Truth
Karrell Dowling, Manager of Christian Science Nursing Activities
I am a witness. I have been witnessing Christian Science healing, seeing the perfection of man, the image and likeness of God expressed. I have been working and praying to see man as God sees man. Sometimes it isn't easy, but it is always a learning experience.
Many years ago, I came to work for Morning Light as a visiting Christian Science nurse—one who responds to calls requesting immediate help. I have had numerous opportunities to be the expression of God's tender care – supporting individuals through physical challenges, bandaging children, reading the Bible Lesson, witnessing the birth of babies, holding hands, preparing meals, giving showers or baths, visiting people in nursing homes, to name just a few. In every instance it has been a "labor of love."
In 1999, I was privileged to witness the birth of Morning Light Lodge. The Lodge is a refuge for those seeking spiritual healing. When people come for the first time, they are touched by the beauty, order, and simplicity of its peaceful setting – situated in the middle of 5½ acres and surrounded by wonderful trees that provide privacy from the neighborhood.
This is where Christian Science nurses provide individualized care which includes plenty of opportunity for prayer and study, loving practical support, and appetizing meals. The privacy that such a setting offers helps to bring a sense of peace and calm that is conducive to healing. In this quiet environment, our guests are readily receptive to the power and comfort of Truth. Without the distractions and demands of everyday living, Morning Light Lodge offers a sanctuary where they can listen for God's direction and expect and receive the inspiration and angel messages which heal. As Christian Science nurses, we have front row seats to witness the healing Christ. We recognize that the care we give is a function of the Christ, Truth, and a provision of God's great love for all His children.
Mary Baker Eddy tells us that "spiritual sense can bear witness only to Truth" (Science and Health 298: 9-10). She also says "I make strong demands on love, call for active witnesses to prove it, and noble sacrifices and grand achievements as its results." (Misc. 250:16-18).
I have come to understand "witness" as a two-fold activity – one part is to see, observe, discern, and the other part is to confirm, attest, certify. Christian Science nurses bear witness to the spiritual, perfect man created by God, acknowledge His power, and so contradict the testimony of mortal mind's false witnesses. Christian Science nurses have been called to always be on the "witness stand" for Truth!
ANNUAL MEETING ADDRESS:
I WILL LISTEN FOR THY VOICE…"
2011 Annual Meeting Address by Janet Horton, Christian Science Chaplain
Mrs. Eddy always cautioned those tempted to look to her, or anyone else, "personally" for the Christ, Truth. By her direction we are all students of the Bible and her writings. They are always with us and accessible. Today we will focus on the theme: I will listen for thy voice. Listening for the voice of the Truth that heals is the lost element Mrs. Eddy devoted her life to restoring to Christianity.
Let's begin at the beginning — Genesis 1:1 "In the beginning God …."
Mary Baker Eddy knew the importance of beginning correctly. "To begin rightly is to end rightly" (Science and Health, 262:28). In our textbook, she starts the chapter titled Recapitulation with the definition of God. What a magnificent gift she has given the world in this revealed definition of God. The significance of that contribution to the spiritualization of thought is monumental.
If "Moses advanced a nation to the worship of God in Spirit" (S&H 220:4) — and that is just the first of the seven synonyms for God — what progress for mankind can follow as they understand individually and collectively the entirety of God's nature and character.
Mrs. Eddy understood how many ways idolatry can sneak into people's worship and therefore into their very concepts of reality and being. She created a revolution in thought with her revealed standpoint that united Science and Christianity. She started with a correct premise based on Spirit, God, the All-in-all, that "everything entitled to a classification of truth, or Science, must be comprised in a knowledge or understanding of God…" (S&H 127:4-7).
In all my studies of world religions at the graduate level, I have seen no greater god than God as understood in Christian Science. We may well marvel at the unspeakable gift (II Cor. 9:15) we've been given. To get this definition of God right is everything! Mrs. Eddy got this right because she relied on the Bible. It was her only authority. She cites no other guide in the "straight and narrow way" of Truth (S&H 126:29-31).
When you begin with a wrong definition of God it inevitably affects the resulting definition of man. Mrs. Eddy established that "the foundation of all mortal discord is a false sense of man's origin" (S&H 262:27-28). To get it right one needs to understand the complete character of God. Each synonym has its specific and precise purpose in the definition. It was clear to Mrs. Eddy that "If God were understood and not merely believed, this understanding would establish health" (S&H 203:7-8). We will endeavor today to listen for Thy voice on these matters.
God, the great I AM
Let's ask ourselves some pertinent questions. How large is your concept of God? The power of understanding and affirming His greatness, majesty, vastness – His Allness – daily and hourly is important.
"Christian Science takes naught from the perfection of God, but ascribes to Him the entire glory" (S&H 262:5-7). To ascribe to God anything less than perfection, goodness or any of his rightful attributes would be to dishonor God. Our priority in the endeavor to understand the fullness of God's character is to listen only to His voice. This is a powerful step in the way to spiritual growth.
When the initial suggestions of a very aggressive cough presented themselves to my thought while I was driving home from Florida, I naturally turned to God. The atmosphere at work and in Florida had been one of great fear of a long, drawn-out, bone-rattling stint of this socalled malady. That night I awoke coughing as painfully as I have ever experienced. I sat up and declared what I knew to be true about God. I "insist[ed] vehemently … There is no disease" (S&H 421:15,18). I firmly declared that I did NOT believe that a loving God could ever be responsible for inflicting such a thing on His beloved child.
The cough instantaneously disappeared, and that was it. An immediate healing effect followed the sincere declaration and accurate understanding of God as a loving FatherMother. This declaration was undergirded by a supreme certainty. Mrs. Eddy speaks of scientific certainty (S&H 496:17, Ret. 24:10, Pul. 55:19), mathematical certainty (S&H 108:13, Mis. 210:5), solemn certainty (Ret. 31:4) and absolute certainty ('01 2:13). This is one indicator of understanding as opposed to mere belief. When you know the definition of God is right, this lays the unwavering foundation for correct conclusions concerning God's nature and power. The certainty of inspiration (Pul. 83:10) permeates the textbook, the Bible and Mrs. Eddy's other writings. When we listen for Thy voice there is no doubt or uncertainty when it speaks it heals you.
Let's look at this idea of coming to a position of attention, spiritually…or what it means to listen for Thy voice. (Hymn 304, verse 1)
I had an early insight when my family moved from a very small town in Michigan to Oklahoma. At the first recess at my new middle school I played with another quiet young girl. I had never seen persons of differing races. By the second recess the white children cornered me against a brick wall.
A girl who was probably well over five feet tall stepped out in front and demanded to know, "Are you a Yankee or are you a Rebel?" I turned with my whole heart to God and I stopped listening to the kids. I knew from Sunday School that I was a child of God, made in His image and likeness. I knew my identity was based on my relationship to Him. I knew with certainty and precision who I was and whose I was. It was the voice of our Pastor that had informed me correctly who I was.
I remember saying with more authority than I'd ever spoken with before, "I'm a Christian Scientist." They hadn't anticipated a spiritual answer. She turned to the other children and there was a very puzzled moment. When the girl turned back to me, she simply said, "Well, OK, as long as you're not a Yankee." The children had no criticism for an answer that was based on my Christian identity.
This phrase, "I will listen for Thy voice," brings to thought many ideas and differing meanings. Sometimes a single phrase can be very dense with meaning, such as "The Scriptures inform us…." (475:7). How could we be better informed than to hear the Word of God? Isaiah 58:14 declares it this way, "for the mouth of the Lord hath spoken it." And we reply, "I will listen for thy voice." And as Christian Scientists, we are twice blessed, because we also have Science and Health (and of course Mrs. Eddy's other writings). This book [Science and Health] cannot help leading us to this book [the Bible]. There, the Apostle Paul, in I Corinthians 15:3, puts it this way: "According to the Scriptures."
We are powerfully blessed by the Comforter. "Christian Science separates error from truth, and breathes through the sacred pages the spiritual sense of life, substance and intelligence" (S&H 548:2). Mrs. Eddy states emphatically, " 'And these signs shall follow them that believe;…they shall lay hands on the sick, and they shall recover.' This declaration of our Master settles the question; else we are entertaining startling inquires, Are the Scriptures inspired? Are they true? Did Jesus mean what he said? … WE REPLY IN THE AFIRMATIVE that the Scripture is true; … His words are unmistakable, for they form propositions of self-evident, demonstrable truth" (Mis. 192:28-7). In our study of the Bible and Mrs. Eddy's writings, we listen for Thy voice on all issues.
In college I had a pivotal recognition. It was a clear example of listening for Thy voice versus anything the material senses could tell us. In Unity of Good, page 8:9-11, "Seedtime and Harvest," Mary Baker Eddy says, "It is dangerous to rest upon the evidence of the senses for this evidence is not absolute, and therefore not real in our sense of the word." I was grasping the difference between the spiritual sense of man's identity and the fact that material sense can't be trusted to reveal anything real about our true identity. It is in those rare events when it is clear to us that it is at God's direction, we can follow His commands, and it is our obedience that keeps us safe and rewards everyone involved.
The heart and mind wish to contemplate something higher, holier than the answers matter or material sense can provide. Mrs. Eddy proclaimed, "Christian Science meets a yearning of the human race for spirituality" (S&H 111:24). No human hypotheses nor mortal opinion can truly conquer fear or provide a deep inner peace and wholeness. In her sermon, Christian Healing, Mrs. Eddy writes, "…it is of the utmost importance that we … gain our evidences of Life from the correct source" (16:25-27). And the Christ Truth is always linked to a stunning and profound sense of compassion.
As the senator for my house in college, I was asked to contact a student bluegrass band for a dance. A friend pointed out the man to ask. He and his friend were in the Student Union, dressed in Native American attire, pretending to attack each other. His friend unintentionally cut the man's finger. I asked his permission to help stop the bleeding. He nodded. I repeated Ezekiel 16:6, "And when I passed by thee, and saw thee polluted in thine own blood, I said unto thee when thou waste in thy blood, Live; yea I said unto thee, when thou waste in thy blood, Live." The bleeding stopped immediately. He kept looking at his hand, but agreed to provide the music for our function.
On breaks at the dance, he kept asking what I had done to him. I shared with him some ideas about the Bible verse. We spent time discussing Mrs. Eddy and Science and Health.
Weeks later, late in the evening, he demanded I go somewhere with him. I listened and heard an urging from God saying I should go. As I watched, he retrieved a kitchen table full of drugs from many ingenious hiding places within his apartment off campus. He tore open and flushed thousands and thousands of dollars of drugs down the toilet, declaring that he couldn't sell them any more after I had stopped the bleeding on his hand.
He again demanded to know what I had done to him. A verse from my childhood Bible study came to me — Isaiah 50:4, "The Lord God has given me the tongue of the learned, that I should know how to speak a word in season to him that is weary…." I listened because I knew God would know the one thing I needed to say to the man. It came very clearly that I should ask him if he could promise to answer one question honestly. He agreed, and I asked him if he wanted to be free of this activity. He quietly said, "Yes! But there's no way you could have known that." I told him that Mrs. Eddy, in her chapter on Prayer, defined prayer as deep and sincere desire. I told him God knows what is on a man's heart. He obviously had wanted to be free of this immoral activity. He admitted he felt he was being told he had wasted his life when he heard the Ezekiel passage that day in the Student Union. God had put in motion the events and meaning from Ezekiel's words appropriate for him. Because this man had listened, it would change his life.
When I returned to my dorm that night, all the women asked me if I was the only person on earth who didn't know he was the biggest drug dealer on campus. I told them that I had never seen him as a drug dealer. Only someone who knew he wasn't really a drug dealer could help him. I recognized him as a guy I always saw with his dog. No matter where he was – you saw Missy. I saw how tenderly he treated her. I saw the distinguishable gleam of his spiritual individuality. Even if he had completely lost sight of the fact he was a child of God, I couldn't have helped him if I had lost sight, too. It is good to examine our thought to determine if we're as astute at discerning the good in a man's character as we are at criticizing what seems to annoy us.
He moved out of the apartment, found other employment. Two years later, he called me; he had joined a branch church. His fellow brick masons taunted him because he no longer cussed, smoked or drank. He told me Missy had chased a semi at the construction site and gotten hit. The men again taunted him – "If you're so holy, then heal your dog." He picked her up and turned to God with all his heart and all his soul. He gave her back to her Creator and prayed. Within a few moments, she jumped up, perfectly healed. He wanted me to know. Later, I thought how he often said Missy had been instrumental in metaphorically "saving his life." And now, appropriately, it was his finding Christian Science that had saved hers.
The Truth is spiritually discerned.
The Scriptures (Genesis 41:16) point out that God will give you "an answer of peace." You know the answer has come from divine Mind when you feel that peace and a consciousness of omnipresent Love. "The government of divine love derives its omnipotence by the love it creates in the heart of man; … and satisfies the immortal cravings …" (Miscellany 189:15-16,20). "In no one thing seemed [Jesus] less human and more divine than in his unfaltering faith in the immortality of Truth" (Mis. 163:16-17).
Christian Science is the promised Comforter. "It is a divine utterance" (S&H 127:28-29) which is in accord with I Corinthians 2:4 – "My speech and my preaching was not with enticing words of man's wisdom, but in demonstration of the Spirit and of power…" Your faith should not stand in the wisdom of men, but in the power of God. In Christian Healing, Mary Baker Eddy states, "The genius of Christianity is works more than words; a calm and steadfast communion with God;" (2:1-3)
God is the All-knowing Mind, and error is a lie. We are wise to defend ourselves against being deceived. It is very important to be firm and clear about what you believe…and what you don't believe.
In John 11:26, Jesus challenges the people, "Whoever lives and believes in me shall never die. Believest thou this?"
We can be alert to the subtlety that might make the statements of Science we are familiar with take on the sense of dogma, merely appearing to be like statements in creeds which one mouths in the appropriate situation. The spiritual facts that we sincerely understand are "deep conscientious protests of Truth" (S&H 12:13-14). We must be as pure and adamant about what we believe. "Spiritual sense, contradicting material sense, involves intuition, hope, faith, understanding, fruition, reality" (S&H 298:15-17).
In 1976 I found I was absolutely terrified by the thought of going into the gas chamber in my Army Chaplain Basic Training. I prayed about what to pray about. I quietly listened and was led to the Bible account of the fiery furnace and Moses' experiencing a bush that burned but was not consumed. I also studied the textbook's chapter on Animal Magnetism. I made a commitment to read these once a day for two months. I was so inspired I would sometimes read it three times a day.
I was learning about how one can burn and not be consumed, how lovingly the Hebrew slaves faced the fire, and how Moses was obedient to God. I learned that no challenging thing had to be dreaded. These holy people had seen these threats as joyous opportunities to experience God's presence with them.
It wasn't until I was walking into the gas chamber that I remembered why I had begun the study. The whole idea of the exercise is to learn confidence that the mask will protect you, if you keep it on. – Therefore, they make you take it off in the gas! I was joyous that I'd done my prayer and had no sense of fear. I listened for Thy voice, and this phrase came to me – "Mind-science is wholly separate from any half-way impertinent knowledge" (S&H 103:12-13). I knew God governed the universe as divine Love and He never had ordained a law to harm or inflict His children. I felt God's presence and knew I couldn't be separated from Him. I felt like I was looking down on the experience, wholly separate from any human sense of being in the chamber.
We removed our masks. Because the gas was so thick, even the prior service guys were choking and literally in a pile attempting to get out the door. I stood still and calmly. Once the instructors were able to get the door open, thy got the men out. A Major walked back into the chamber and stared at me just standing quietly — unmasked. I was reveling in gratitude that I had no reaction to the tear gas. Finally, he said through his mask, "Humor me and go outside." He went out, unmasked, and asked, "Are you a Christian Scientist?" I said, "Yes!" Then he said, "You were in there praying, weren't you." In complete joy I replied, "Yes!" He remarked that he'd never had a single class when not one person got ill. I was even more grateful for that. The statement from the textbook that I had heeded was a pure statement of Truth that applied to the entire situation, not just to me. It benefited everyone else and kept them from the sickness that commonly plagued such exercises.
It wasn't until nearly twenty years later that a woman reminded me that the actual title of the chapter is Animal Magnetism UNMASKED.
Unbelief
From that point on I became more alert to dividing between what I should deny and cast out of thought and what was fact. Mrs. Eddy puts it very succinctly, "Understanding is the line of demarcation between the real and unreal" (S&H 505:20-22). My Sunday School teacher in Iowa shared an experience I'll never forget. It illustrates there are times for UNBELIEF.
A young Christian Science girl in middle school was forced to take a physical science course and was punished because she wouldn't agree with the teachings. Her teacher was so put off by her denials of the health curriculum that she ordered her to write on the blackboard statements about the heart and blood sustaining life. She was appropriately obedient to her teacher, who then told her she could leave. However, the teacher looked more closely and realized the child had held her ground absolutely and added in small letters underneath the statements, "But I don't believe it!"
Later the teacher experienced a severe claim of heart attack and was given a dire prognosis. She remembered the girl's stand for the truth and she summoned the girl's family to the hospital. She turned to a Christian Science practitioner and was completely healed.
We must learn to question what must be questioned. And know what is unquestionably true by demonstration. The time for healing is for all time.
The Bible didn't just record the healings done by Jesus and his disciples but also the healing work of Paul, Lydia, and other apostles. "Organization and time have nothing to do with Life" (S&H 249:9), nor do they restrain or outline healing possibility or season. We should carefully listen in each situation, listen for the voice of the Holy Spirit to clearly direct us as to the appropriate actions in healing and sharing Christian Science.
In Retrospection and Introspection 9:23, Mrs. Eddy quoted from a poem by Mrs. Hemans, "Shall I not rejoice That I have learned at last to know His voice From man's?" What is required of us? "…requisite proofs or [our] own piety" (S&H 25:24).
And Mrs. Eddy tells us, "To live so as to keep human consciousness in constant relation to the divine, the spiritual, and the eternal, is to individualize infinite power; and this is Christian Science" (Miscellany 160:5).
Thank you for investigating these few precepts and for joining in our efforts to understand what our Leader lived to establish in this "unspeakable gift" of Christian Science.
as well as future, quarterly newsletters from Morning Light in a digital format. Contact us at Contact: mail@morninglightcs.org
The Visiting Christian Science Nursing Service is available to make visits to your home to assess, assist, and provide care. If you would like an in-home visit, please call 404-636-1683.
Financial Update
for 2010
Morning Light's 2010 financial position did not change appreciably from 2009, with total net assets remaining at about $1.4 million.
The Operating Fund, is used for the day-to-day operating expenses of the Visiting Christian Science Nurse Service, the Lodge, and office overhead. During 2010, the Operating Fund had revenues of $170,000 (derived from foundation grants, service fees, and individual contributions). The Operating Fund had expenses of $241,000 for a net decrease of $71,000. The Operating Fund will be made solvent as contributions from foundation grants and individuals increase by 41%.
The Benevolence Fund pays for Visiting Christian Science Nurse and Lodge expenses on behalf of guests unable to meet the full cost of nursing services. During 2010, Morning Light granted $5,000 in benevolence expense and received $2,000 in investment income from that fund reducing the fund balance from $21,000 to $18,000 at the end of the year.
The Endowment Fund balance at the beginning of 2010 was $681,000. It gained $95,000 in investment income during the year, increasing the fund value to $776,000 by year's end. Given market conditions and trends, for the Endowment Fund to be fully vested at 3 million dollars, we have a long way to go.
We invite contributions to all three funds or simply to Morning Light. There is no need to specify unless you wish to do so. Of course, our $5000 matching goal for Benevolence is an immediate opportunity.
News from Savannah and the Low Country
Candace Peagler, Christian Science Nurse
Let me tell you what a day might be like as a Visiting Christian Science nurse in Savannah, GA and the Low Country. The calls and opportunities come in a variety of ways and meet many different needs. Sometimes the call is to give reassurance of God's ever-present Love and care. Sometimes it's a request to provide information for local resources such as Meals on Wheels, or to arrange to have a hospital bed delivered and set up at someone's home. It might be running errands for someone in need…..staying overnight with someone having a challenge of being alone…..cleansing and bandaging…..assisting someone with mobility aids…..providing care ideas for nourishment…..and sometimes giving care to a pet. The list goes on and on!
There have been many opportunities for me to nurse my community…
One day while running errands and waiting in line at the Post Office, a woman fell in front of me, and I was able to provide support to her while someone phoned for an ambulance to arrive. She wouldn't let the ambulance leave until I came outside to talk to her. She thanked me for my assistance and said she felt so much love.
I was able to drive someone home who was out jogging and not feeling well, and offer assistance to someone who had fallen while riding their bike
I have been called to visit a local Hospice facility and share with them what a Christian Science nurse does or does not do. I have also read the Christian Science Weekly Bible Lesson to patients there.
 I've visited the different Branch Churches, assisting their Care Committees with ideas on ways to support their members and explaining when to call a Christian Science nurse for assistance.
When I think of being able to nurse this way, I know I am nursing the way God wants me to… thinking outside the box and not limiting my thoughts or opportunities. No matter what the need may be, each person is calling on The Christ, The Comforter. It's not me personally… my heart must be open and willing to serve and value each call. I like to think of my ministry as being an ADVOCATE for the Christian Science movement and Christian Science nursing – to be clear on my role and the ethics and principles that apply, to be true to the Manual By-Law for Christian Science nursing. It is such a privilege to be part of this beautiful ministry… the opportunity to nurse the world!
Why do you need to come to the Lodge and engage a Christian Science nurse?
Joy Miller, Christian Science Nurse
There is no shame in having a challenge – we all have had them. But remember that feeling that way and not asking for help is ego, and that is not Christian Science. Mrs. Eddy says, "If students do not readily heal themselves, they should call an experienced Christian Scientist to aid them. If they are unwilling to do this for themselves, they need only to know that error cannot produce this unnatural reluctance" (S&H 420:4). One does not have to prove to others that Christian Science works – it does. All one has to do is know the Allness of God. You don't have to prove it – that's been done for you. Mrs. Eddy called upon fellow Christian Scientists to surround her day and night to provide restfulness, nourishment, proper environment and surroundings, cleanliness, assistance with mobility. When a patient feels unworthy, afraid or a failure, the Christian Science nurse loves with the compassion that won't let one be afraid and with the love of Love.
Some may think that the Christian Science practitioner treats metaphysically and the Christian Science nurse takes care of the physical or practical needs. There are not two parts to healing, and the metaphysical is practical. The Christian Science nurse does give practical care in accord with the teachings of Christian Science, but he/she cannot be practical without metaphysics and cannot be metaphysical without being practical. They operate hand in hand and are the result of a Christ-like thought and touch – a divine coincidence and Love reflected in love.
The Lodge and the Christian Science nurse provide and sustain a healing atmosphere. It is our job to shift thought and focus to what is real and true. It is what we prepare daily to do in our practice of Christian Science, so we are prepared to support the metaphysical treatment in a practical way that emerges from prayer.
A Christian Science nurse has enlisted to lessen evil, fear and doubt. We expect to receive calls for support, for physical care, to answer questions or discuss a concern. Our work is confidential and our ethics impeccable, enabling you to trust a Christian Science nurse. We do not judge or raise eyebrows. We address our work impersonally and dismiss the information when the work is finished. God is the Caregiver and we are used by Him to help where we can. We're all taking footsteps toward the consciousness of Christ – knowing the Allness of God. We're not fixing problems but reaching beyond – elevating thought to a true picture, a true reality, where harmony and health are present right now!