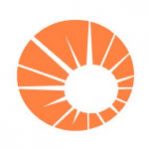 Morning Light Staff
Board of Directors

Jane Hickson
Cynthia Miller
Kit Taylor
Karin Smith
Christian Science Nurses

Karrell Dowling
Elizabeth O'Berry
Phyllis Weil
Heather Vaself
Office Staff

Fawn Griffith
Sarah Taylor
Practitioner Advisory Committee

Heather Bauer, C.S.
Sally Horntvedt, CS
Cheryl Peters, C.S.
Kitty Wilson, C.S
Sunbeams of Love
from Morning Light Foundation
Dear Friends
Greetings from Morning Light and Happy New Year to you all! We were grateful to see so many of you at our Annual Meeting on November 7th – thanks to all who made that day so successful!
What a privilege we've had during the past year to have witnessed so many healings. Our Visiting CS Nurse service has answered calls throughout the southeast. Visitors at the Lodge have come from Georgia, Tennessee, Florida and the Carolina's. So far, we have visited churches in three states, telling people about the Christian Science nursing care Morning Light offers, and sharing how individuals in the field can assist their neighbors while waiting for the Christian Science nurse to arrive.
When thinking of our nurses I'm reminded of Christ Jesus' words, "I am among you as he that serveth." (Luke 22:27) Whether sitting by a bedside to assure the one needing care that Love is here, changing a bandage, reading the weekly Bible Lesson, assisting with a bath, conducting a Sunday Service for soldiers at Paris Island, singing a hymn or performing one of a hundred other things, the Christian Science nurse is following the Christ and "beholding the perfect man," enabling the patient to take his/her stand for Christian healing and witnessing the healing taking place.
How grateful we all are to Mary Baker Eddy for following God's guidance and including the Christian Science nurse in the Manual of The Mother Church, Article 8 – Section 31. In First Church of Christ Scientist and Miscellany, p 230:10, she states, "This church is impartial. Its rules apply to one and all equally. Of this I am sure – that each rule and by-law of this Manual will increase the spirituality of him who obeys it, invigorate his capacity to heal the sick, to comfort such as mourn, and to awaken the sinner." Truly, those of us who have experienced the service of Morning Light Foundation bear witness to that statement of our Leader's and are overwhelmingly grateful for each CS nurse among us who serves, and to you – our Good Samaritans – whose support enables Morning Light Foundation to serve the needs of others.
We look forward to the coming year with its bountiful blessings!
Jane Hickson
President, Morning Light Board of Directors
What Our Nurses Have to Say…
Excepts from Nurse Experiences Shared at Annual Meeting
Elizabeth O'Berry, Christian Science Nurse for Morning Light
…I dearly love Mother/Baby nursing care. This year I haven't been through the pregnancy, labor/delivery and care of the newborn, as I had at our last annual meeting. Some of the babies that I cared for last year were still in the womb, but this year they had all appeared before I was introduced. I hold dear to this thought: "As a material, theoretical life-basis is found to be a misapprehension of existence, the spiritual and divine Principle of man dawns upon human thought, and leads it to "where the young child was," — even to the birth of a new-old idea, to the spiritual sense of being and of what Life includes." (Science and Health, 191:8) These thoughts were especially helpful when moms were meeting their babies' challenges involving nursing and napping.
This summer I was also happy to see quick healings of the challenges that campers were meeting – scrapes, sprains, heartaches, stomachaches, and asthma, to name a few. Every need was beautifully met, through prayer. I had been thinking, in many of these child cases, of their antecedents in the Bible stories. The mother who came to Jesus to heal her daughter: "O woman, great is thy faith: be it unto thee even as thou wilt. And her daughter was made whole from that very hour." (Matthew 15:28) The nobleman asking Jesus to heal his son. It was that Bible story I was remembering, once I was back home, when I saw posted a photo of a group activity that included a camper whose situation had recently been completely resolved.
Aside from mothers and babies and camp, I have witnessed the Christ healing of not being able to eat properly, anxiety, back pain, the fear of passing on due to heart trouble, not being able to breathe easily, a wound to the mouth, and flu symptoms which were healed in one night. I had the joy of taking one patient from the Lodge to his home out of state and nursing him there for one night. I rejoiced later upon hearing of his healing and his return to an active, even fuller life than before. I can't tell you how much it has meant to me to have the privilege of being with each one this year during his or her "labor and delivery!"
Karrell Dowling, Christian Science Nurse for Morning Light
…The role of the Christian Science nurse is an expression of the embracing arms of Love encircling the entire community – tangible evidence of the ministry of Christian Science. To be a Christian Science nurse is to live Christian Science, listen to the one Mind, and be an advocate to forward healing. The expectation of healing and unity of purpose is integral to our work…
I recall praying for insight and direction regarding one challenging situation. During the drive to this home visit, I prayed to know my role in this healing and to better understand my individual mission. I was led to acknowledge these statements from Science and Health with Key to the Scriptures by Mary Baker Eddy: "let us labor to dissolve with the universal solvent of Love the adamant of error." And "Love for God and man is the true incentive in both healing and teaching. Love inspires, illumines, designates, and leads the way. Right motives give pinions to thought, and strength and freedom to speech and action."
When I arrived at the home, the first thing I did was pull up a chair and have a rewarding sharing of ideas with the individual. There appeared to be a releasing and letting go of certain fearful thoughts, and the entire visit was joyful and encouraging. We may not know what will be required on our arrival or as soon as someone enters the Lodge, but we always know that the healing Christ is already present, and we trust Divine Mind to reveal how to best meet a particular need.
Christian Science nurses witness healing! Our care is based on Christian Science practice. Whether at the Lodge or in private homes, we assist with personal care, shop for and provide meals, cleanse and bandage in order to provide for cleanliness, protection and comfort; we read the weekly Bible Lesson and from the Christian Science periodicals, assist with mobility needs, share inspiration through JSH-Online, and loan equipment on a temporary basis. We may work with family members to show them how to care for their loved one.
Things we do not do: diagnose, predict, or prescribe.
We don't use or suggest medication or drugs, nor do we make decisions for you. We do not tell you which Journal-listed practitioner to call. We do not interfere with your family relationships. So it comes down to this – we love! We love hearing from you, visiting you, and having you at Morning Light Lodge. We love your support, and we love supporting you! Most of all, we love witnessing your healings!
Heather Vaseff, Christian Science Nurse for Morning Light
Mary Baker Eddy has this to share regarding the rules governing her church: "each one was the fruit of experience and the result of prayer." (The First Church of Christ, Scientist and Miscellany, p.343) How wonderful to consider the Manual Bylaw "Christian Science Nurse" as springing directly from our Leader's own experience and prayers. I am so grateful that she included this inspired provision in her Church Manual, and that it has been expressed in our area as Morning Light Foundation.
Several years ago Morning Light Lodge proved to be a sacred retreat for me when I was in need of healing. I was able to study and pray without distraction and receive treatment from a Christian Science practitioner while Christian Science nurses surrounded me with an uplifted atmosphere and an expectancy of healing. Their unobtrusive care of my practical needs was reassuring and encouraging. I had a complete physical healing and returned home with a new sense of direction and a greater sense of God's love for me. Morning Light certainly met my needs! Now, as a Christian Science nurse myself, my desire is to do unto others as was so lovingly done for me by the Christian Science nurses of Morning Light. Thank you for helping me to do so through your appreciation and support of this vital healing activity of our Leader's church.
ANNUAL MEETING ADDRESS:
The Vital Role of Christian Science Nursing in the Mission of our Church
by Bonnie Castroman
When she established her church, Mary Baker Eddy wrote that the purpose was "To organize a church designed to commemorate the words and works of our Master,…to be built on the Rock, Christ; even the understanding and demonstration of divine Truth, Life, and Love, healing and saving the world from sin and death; thus to reflect in some degree the Church Universal and Triumphant."
"The significance of this building is not to be found in the material structure, but in the lives of those who, under the consecrated leadership of Mrs. Eddy, and following her example, are doing the works which Jesus said should mark the lives of his followers." (My 28:17)
What are the works that Jesus said should mark the lives of his followers?
His key address was the Sermon on the Mount, and the Beatitudes provide so many guidelines for living as Christians. The Golden Rule is at the heart of Christianity. Jesus' example is also clearly reflected in his parables—two in particular give us some specific insight into caring for one another (see Matthew 25:31-40, "The parable of the sheep and goats," and Luke 10:25-37, "The Good Samaritan").
These describe the care we should express for one another. Nursing is a fundamental activity in the Christian church. It was exemplified by Jesus as a part of his daily ministry, by his disciples, and by his followers. The Bible, for example, records that Stephen was sent out to nurse the sick. As churches became more organized, nursing was practiced by early Christians in more organized settings – such as monasteries – where there were orders of nuns and monks whose focus was to nurse the sick and care for the poor and the homeless. An example of this ministry, in more current times, is Mother Theresa's extraordinary life and the Catholic nuns who continue to care for the poor.
Later, Christian churches had different ways of initiating this type of care for their congregations and communities. One faith established a "parish nurse" – where each church assigns a nurse to be a resource to the membership to ensure that their health and care needs are met.
What kind of thinking best supports the mental atmosphere in support of the healing efforts of those assisting a patient?
Mrs. Eddy commented on this in Science and Health, listing qualities which describe the ideal nurse: "The nurse should be cheerful, orderly, punctual, patient, full of faith—receptive to Truth and Love." Listen to her guidance for what best promotes healing and supports the mental environment in which the patient is being cared for:
"If we would open their prison doors for the sick, we must first learn to bind up the broken-hearted. If we would heal by the Spirit, we must not hide the talent of spiritual healing under the napkin of its form, nor bury the morale of Christian Science in the grave-clothes of its letter. The tender word and Christian encouragement of an invalid, pitiful patience with his fears and the removal of them, are better than hecatombs of gushing theories, stereotyped borrowed speeches, and the doling of arguments, which are but so many parodies on legitimate Christian Science, aflame with divine Love." (SH 366: 30, marginal heading – Genuine healing)
"If the Scientist reaches his patient through divine Love, the healing work will be accomplished at one visit, and the disease will vanish into its native nothingness like dew before the morning sunshine." (SH p.365, marginal heading – Speedy healing)
Many who choose to rely on Christian Science treatment for healing in times of illness, are doing so because they have relied on it and demonstrated its healing power all their lives. They not only have Christian Science practitioners to give them prayerful treatment, but also Christian Science nurses who are ready to assist them.
Christian Science nurses have a vital role in supporting the mission of our church. They offer practical support in line with the teachings of Christian Science. Their care enables one to receive help that supports his or her desire to rely completely on prayer for healing, in a responsible way that does not neglect the need.
Mrs. Eddy established a By-law defining the Christian Science nurse in the Church Manual, on page 49:
"One who represents himself or herself as a Christian Science nurse shall be one who has a demonstrable knowledge of Christian Science practice, who thoroughly understands the practical wisdom necessary in the sick room, and who can take proper care of the sick.
The cards of such persons may be inserted into the Christian Science Journal under rules established by the publishers."
We can't be fooled into neglecting our own spiritual and practical needs.
Let's pause for a moment and ask ourselves – what are some arguments that might present themselves to keep us from utilizing the provisions in our Church Manual, and from receiving help from a Christian Science practitioner or nurse? Pride? Fear of being criticized for not being a good enough Christian Scientist? Concern for how much it will cost?
Are these valid arguments for not getting practical help? What if you can't reach a Christian Science nurse or practitioner right away? Is there someone in your church who could help you? Or maybe a family member?
Shouldn't we all consider this demand for Christian-caring—as Jesus exemplified?
Counsel in Mrs. Eddy's writings states: "If students do not readily heal themselves, they should early call an experienced Christian Scientist to aid them. If they are unwilling to do this for themselves, they need only to know that error cannot produce this unnatural reluctance." (SH p.420)
Neglecting or ignoring a situation is not in line with Christian caring or Christian Science. Jesus exemplified compassionate care for his neighbor. Mary Baker Eddy also demonstrated it throughout her life, and in her writings counseled us to help others.
I often think of her later years, in her beautiful and well-appointed homes in Concord, NH, and in Chestnut Hill, MA – staffed with workers she had asked to come to support the Cause and its Leader. She did not hesitate to ask for help! There were students of Christian Science who helped her with personal care, made her meals, cleaned her home, tended the garden and the small farm and animals – and made her fresh ice cream, which she enjoyed every night! This help enabled her to fulfill the spiritual demands as Leader of our church, to support the movement and its mission to heal and save the world, and to preach (publish) the gospel.
What are some ways we can ensure proper care will be given to us, in the way we choose?
One practical step you should consider is to make your desire to rely on Christian Science for your health care (if you should ever need it, and if you are unable to communicate your wishes at that time) – very clear to your family members. Writing an Advance Health Care Directive (sometimes referred to as a "Living Will") is a helpful and important step to take. Examples of this type of document can be found on-line, and can be written to explicitly request Christian Science treatment from a practitioner, and care from Christian Science nurses. Some states require one or two witnesses to sign it. This Advance Directive for Health Care is usually accompanied with naming a Health Care Power of Attorney, who you designate to carry out your wishes as to the type of care you request. Copies should be made and given to the Power of Attorney and to your family. You should have a candid discussion with family members to ensure that your choices will be honored.
Your prayerful decision and clear communication for the type of care you desire can be a blessing to family members, who want to follow your wishes and support your decisions.
In an article called "The Theology of Care," from the Christian Science Journal (July 1982), the author, Geraldine Schiering, CSB, wrote:
"Human welfare is both an individual and a collective demonstration. It involves our relationships with each other but actually rests on the individual's relationship to God. Love for God is what impels us to develop our spiritual capacities in Christ-healing. Through this development, the love we feel toward our fellowman, with its deep yearning to help lift the scourge of disease and death from the human family, will be manifest in ever-increasing proofs of divine Science."
Christian caring and Christian Science nursing have a vital role in the mission of our Church! "Giving a cup of cold
Morning Light Expenses Met
2015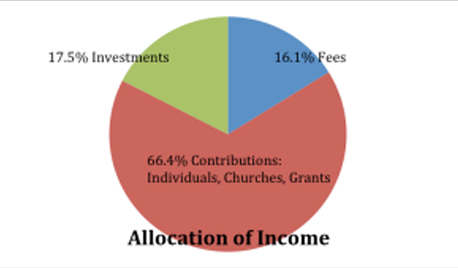 Once again, we rejoice at this proof of Divine Love meeting every human need.
We are rejoicing at this proof of Divine Love meeting every human need.
No one is ever turned away based on their inability to pay.
Mother/Baby – Are you expecting a little one? Or planning your labor and delivery, or care for the newborn and your family after birth? We would love to help. Call us, and we can discuss the possibilities!
Lunch & Learn – Would you like to spend an hour with the Morning Light Christian Science nurses, having lunch and talking about how we can care for each other? We are planning and holding meetings with Christian Science churches, and we would love to meet with you. Give us a call!
Admin/Director of CS Nursing (excerpt from report at Annual Meeting)
Our community has utilized the services that Morning Light provides, and has actively supported its mission, for the past 47 years! We rejoice in a wonderful, long relationship with each one of you.
You may recognize that Morning Light's model is unique when compared to most CS nursing facilities. We provide "individualized," one-on-one care. This uniqueness has invited interest from other communities in the U.S. and as far away as Switzerland and Africa. One successful aspect about Morning Light is its size – which is small, but is in proportion to the needs of the community it serves. A second unique aspect is the flexibility and range of its services: In-Home care, the Lodge facility, Visiting CS Nurse services and Mother/Baby support. Our staff often has cases going on in several of these venues at one time.
Another key factor contributing to its success is a lack of high overhead costs. Unlike other larger facilities, because we don't have to maintain a large building with a full-time staff (whether there are patients or not), Morning Light's costs have always been largely supported by contributions from individuals and grant organizations.
We have four full-time Christian Science nurses. We aren't an army, and we are not E.M.T.'s – we don't drive ambulances, and we don't have sirens and lights on our cars – and we have to obey the speed limits! So, occasionally, when we get a call, and our schedules are full, we unfortunately cannot take another case. But we will always provide assistance and information about other resources, which includes praying right along with the caller to see God's plan unfold. After all, "Divine Love always has met and always will meet every human need." Many, many times Morning Light is part of God's plan for meeting a human need!